April 30, 2007 - DUMPSTER PROGRAM A BIG SUCCESS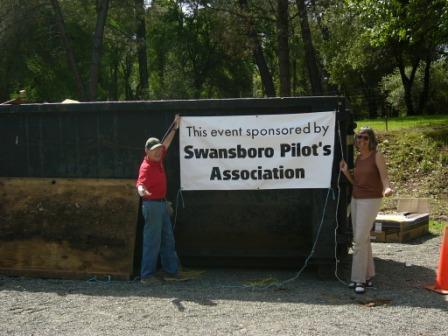 On April 28, 2007 The Swansboro Pilot Association sponsored a 33 cu. yard dumpster that was located at the Mosquito Fire house for the members of the Mosquito and Swansboro community to dispose of there household and yard waste. This year we had 49 residents dispose on things. The dumpster opened at 8:00 AM and by 10:00 AM it was getting pretty full. The volunteers were able to flag down Jim Collins as he was driving by with his backhoe and he was able to compress the trash thus allowing us to stay open until noon. THANKS JIM.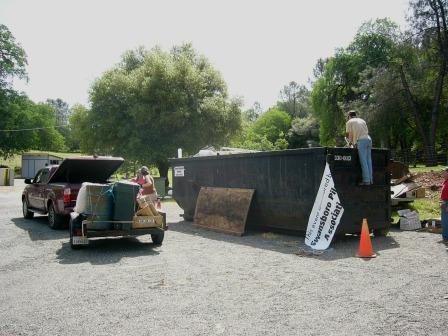 I wish to thank all of the volunteers that helped out this year. I also want to thank Jo Thomas for arranging the dumpster delivery. If you are interested in volunteering for next years dumpster duty, please contact us from this web site.